The Legacy Circle
You are on this planet right now because you have a Soul Calling. A Divine Blueprint that only you can fulfill.
One that requires you to BE all of who you are – the YOU at your innermost core. The one without masks. The one without personas. The one that is unmistakeable, alive, magic. The one filled with the light of truth and love.
And if you're like most people, it's become distorted by the world around you. It's become hidden by all the well-meaning advice and education you've received throughout your lifetime. The thoughts and ideas and rules you've followed – because it's what you were taught or the way you were raised – have kept you confined.
You've been led to believe those beliefs and rules are keeping you safe. You've been led to believe they're normal and good and rational.
Yet you know without a doubt that there is something bigger out there for you.
Maybe you're ignoring it because it feels 10 sizes too big. Or maybe it feels too scary. Maybe it feels way too hard. And because it feels too big, too scary, too hard, you stay stuck. You keep playing small.
But now it's time to relinquish the patterns that are keeping you frayed, disconnected, confined and invisible. It's time to collapse the outdated models that are keeping you stuck, unhappy, angry, frustrated and restricted.
Now is the time to redefine YOU.
Time to uncover and reconnect with your own Divine Code.
Look – I know you're here
because you have a dream.
And the only person who can truly get you there, is
YOU
.
Maybe you're frustrated because you've invested hundreds, maybe even thousands in your business. Taken tons of courses and programs to help you with each piece of your business – this empire you're building. The LEGACY you are creating.
You've invested everything you can because you're willing to take a chance on YOU. Willing to take a chance on your dreams and your visions. You know you have a mission on this planet to fulfill.
Because you KNOW this life isn't just about creating a magical, thriving business for yourself and your family. . .
It's about making a powerful impact that changes the world.
And even though you know you're sooo close, you're struggling with what's next. Struggling with that 5% gap between where you are and where you want to go. But the idea that it's too big, too scary and too hard holds you back.
And I would love to help you move through those fears and close that gap so you can make an even deeper impact. . .
Hi, I'm Annie Anderson and you may be wondering who I am and what Legacy Circle Mastermind is really all about. . . so let me start a few years back. . .
It wasn't until 2003 that I fully embraced my true calling on this planet – to help others (like you) succeed – which led to becoming a certified coach and ordained minister. And as I learned those processes and concepts, I realized that with my design knowledge, my exceptional organizational skills and my ability to see BOTH the big picture AND the details, I could REALLY help a lot of people find their purpose and build businesses that give back.
I've developed systems and tools and processes over the years that work, that lay the foundation for building strong leadership. Frameworks and structures that are game-changers. Strategies and methods that make all the difference.
These systems are not just external — I work with you to start building INTERNAL shifts and practices as well. The energetic shifts, the vibrational shifts, the mindset and divine blueprints you already have within you that create expansion and higher awareness when you fully lean into them.
In the last 10 years, I have created several long sustaining businesses, including One Generation Peace Project thanks to these methods. In addition, I have helped over 30 people start and grow their own businesses.
And I'm not just talking about online "solopreneur" businesses (web design, coaching, astrology, copywriting, photography). My methods work for brick & mortar companies too – like gas stations, cleaning companies, landscaping businesses, real estate companies, investment firms, restaurants, hair salons and my own construction company – to name a few.
Now, I am teaching these methods to you.
Bottom line: I created the Legacy Circle Mastermind program for YOU – to help you build a business and lifestyle you love and enable you to give back to your family, your community and the world all while fulfilling your deepest sense of purpose and contribution.
The truth is, you have the power within you to make your dreams and your visions come true. It's all there inside you. It's just a matter of uncovering it.
See, the way through your challenges isn't always another tool or another system or another course. Often when you get to this place in your business, it's about investing in YOU. In your leadership. Investing in your legacy.
That's what my Legacy Circle Mastermind group is all about.
I firmly believe and know without a doubt that your legacy isn't just what you leave behind – it's what you CREATE while you're living.
Your legacy is found in your connection to the innermost core of WHO YOU ARE.
Your legacy is found in your connection to GOD, and to the still small voice inside.
It's found in your connection to your INTUITION. Your connection to LOVE and TRUTH.
It's found in your VOICE. In your VISION. In your HEART and SOUL.
The Legacy Circle Mastermind – LCM for short – is about illuminating the light of love within you. It's about recalibrating your energetic vibration to the Divine Code you have within your being.
And then, when those connections are rock solid and unshakable, bringing YOU – fully, intuitively, unapologetically, wholeheartedly – into everything you DO. Into everything you SPEAK. Into everything you BE.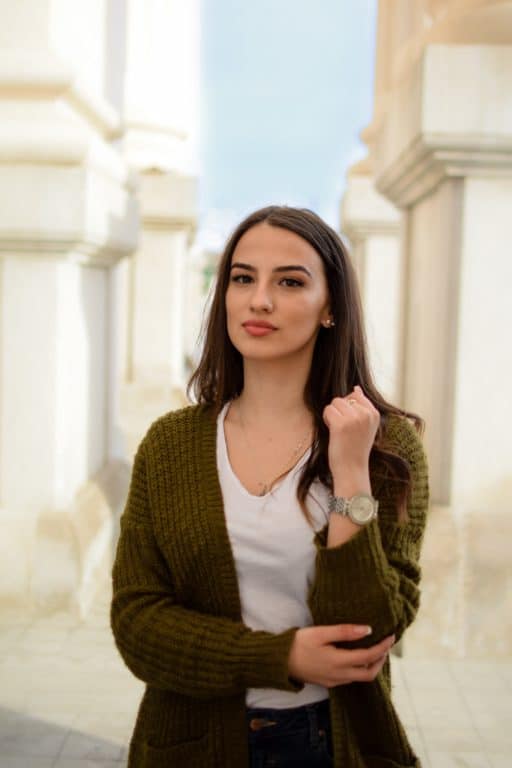 "Accumsan id imperdiet et, porttitor at sem et alo. Curabitur aliquet quam id dui posuere blandit curabitur quam id dui arcu erat, accumsan idit imperdiet, porttitor curabitur quam id dui aliquet."
Jodi Smith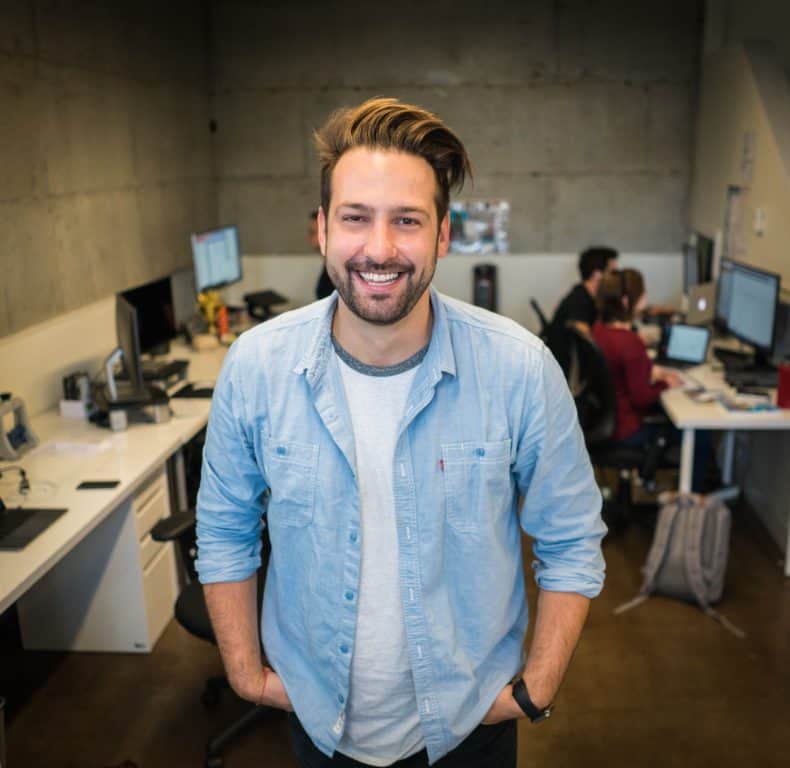 "Accumsan id imperdiet et, porttitor at sem et alo. Curabitur aliquet quam id dui posuere blandit curabitur quam id dui arcu erat, accumsan idit imperdiet, porttitor curabitur quam id dui aliquet."
Dan Dukes
Join LCM Now
This is not a cookie-cutter program. It's a deep dive around YOU and your vision, your desires, your dreams. We go deeply into both the internal and external including business strategy and more. We clear the energetic patterns that keep you stuck, the ones that hold you back. We dissolve the pain and the trauma and the struggle that keeps you from receiving your highest good.
When the LCM is over, you walk away with a clear, aligned roadmap designed around YOU and your mission. You will walk away fully connected to your inner truth, to your Divine Code, to god. You'll walk away with a rock solid foundation that can't be shaken.
You will walk away fully rooted and grounded in love, purpose and freedom.
There are 2 sessions in 2020: Session 1 begins in January and ends in June. And Session 2 begins in July and ends in December. We will meet monthly as a group and in addition to the group sessions, you will also receive personal, one-to-one coaching sessions with me.
I'm doing the schedule a little bit differently this time instead of 2 group calls per month and 1 individual call per month.
Here's how it works:
Month 1 – we'll meet as a group for a 90-minute to 2-hour session the first week. Then the 2nd and 3rd weeks, we'll meet individually to go over your desires and your dreams. And we'll take the 4th week off for rest and integration.
Month 2 – we will have 3 group sessions; 1 each week the 1st, 2nd and 3rd weeks of the month. We'll take the 4th week of to rest and integrate.
Month 3 – we'll meet the first week as a group and weeks 2 and 3, individually for one-to-one sessions. The 4th week, we'll rest and integrate.
Month 4 – we'll have 3 group sessions again; 1 each week the 1st, 2nd and 3rd weeks with the 4th week off for rest and integration.
Month 5 – we will have another group session the first week and then one-to-one sessions weeks 2 and 3. As usual, we'll take the 4th week off for rest and integration.
Month 6 – we'll do group sessions each week for weeks 1and 2, then the 3rd week, we will have a special group "graduation" session.
Plus, between now and January when the Mastermind begins, we'll have a private Facebook group where we'll have challenges, FB Live videos and trainings, and much more! It's going to be FUN!
Join LCM Now
The fee for The Legacy Circle 2020 is $4800
And I'll be keeping the Circle small intentionally so will only be accepting 15 people for the group. This way, I can give each member the full support they require to get results, build their dream and make an impact.
You will also get copies of my best-selling Five Things Method System, worksheets, tools and resources I use in my own life and biz, plus access to high-level videos and audios from master teachers, books and other systems to help you along the way.
Who is the Legacy Circle Mastermind for?
First, let's talk about who it's NOT for. . .
You don't believe you have purpose on this planet
You are not willing to take action to get the results you desire
You are prone to giving up easily when things get tough
You continually make excuses as to why you're not there yet
You know, one of my current Legacy Circle Mastermind members even recently told me that seeing those NOTS listed are what made her step up in the first place. She then went on to say "I talked a BIG GAME with very little follow through or action… once I saw that, I signed up just to become someone who DOES follow through."
I hope you find that encouraging. And if that's you, please consider taking me up on my offer to have a conversation about whether Legacy Circle is the right program for you at this point in your journey.
Or heck, take a chance on YOURSELF and your DREAMS and join Legacy Circle today.
LCM is best for leaders, visionaries, established entrepreneurs, business owners, and anyone else who want to take their life and/or their business to the next level. People who are fully committed to making their dreams come true. So committed, they'll never give up, never give in.
But not because they desire money or fame or recognition. . .
They're committed because they
desire to LIVE in truth.
They're committed because they
KNOW there is no other way for them.
They're committed because their
VISION burns brighter than any fear the feel inside.
LCM is for those who desire support because they know they can't do it alone. They know their mission requires deep, soul connection. They know that collaboration will move them farther forward than anything else.
And they're willing to give it EVERYTHING they've got and then some to make it happen.
If that's YOU, I'd love to work with you in this capacity.
Ready to #RockYourLegacy. . .
Payment Plan
Make payments of $800 per month over 6 months
$4800
ADD TO CART
Pay In Full
Save $600 when
you pay in full
$4200
ADD TO CART